I was given the opportunity to experience Nagoya for a couple of days last week for Japan's "Health and Sports Day" holiday. As the third largest city in Japan, Nagoya boasts a wealth of traditional Japanese architecture and national attractions. Nonstop roundtrip flight from Sapporo to Nagoya cost a measly 9,000 British Airways Avios points, which is perhaps the best redemption value possible as fares regularly run in excess of $800 USD.
Port of Nagoya Public Aquarium
Located at the mouth of the Port of Nagoya, the aquarium houses one of the largest displays of marine mammals in Japan. Three orcas share a pool too small for even a single orca calf to be happy in.
Better in a small tank than on your daughter's school lunch menu.
Nagoya Castle
Nagoya is one of the few Japanese cities that boasts a full-scale castle that once belonged to a shogun. However, the actual castle built in 1610 was destroyed by the U.S. Air Force during World War II, so today's standing structure is a rebuilt version.
Toyota Commemorative Museum of Industry and Technology
Nagoya is the birthplace of Toyota Motor Corp., the largest automobile company in the world in terms of annual production. The Toyota Commemorative Museum was the actual headquarters of Toyoda Spinning & Weaving Co., where Sakichi Toyoda pioneered the textile machinery industry that paved way to the most successful car company in the world. The museum featured a vast array of textile machinery followed by Toyota's storied automobile history and modern production lines.
Conclusion
Although Nagoya can't compare to Tokyo's nightlife or Kansai's national treasures, the city still houses a good blend of attractions and cultural heritage that should not be missed. The subways are crowded, but they're nothing like Tokyo's, where you fight for ever square millimeter during rush hour. And the subway system has extensive coverage and convenient running times, unlike Sapporo, where it's the luck of the draw. Oh, and the food is good too.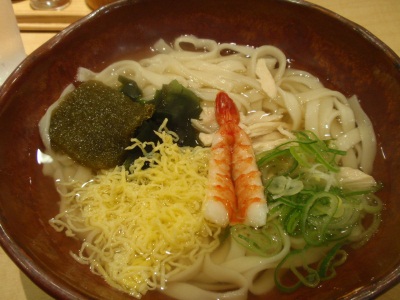 Handmade kishimen noodles, Nagoya's famed staple food source